For many people, traveling is an important part of life. You may need to travel for business, for medical treatment or simply for the pleasure of it. Whatever the reason, don't let treatment for urothelial bladder cancer (UBC) keep you from packing your bags.
"With a bit of planning, traveling can be seamless," said Ed Pfueller, communications and outreach manager at the United Ostomy Associations of America (UOAA). We asked Pfueller to share tips for traveling during treatment and other important information you need to know before you go.
Talk to Your Healthcare Provider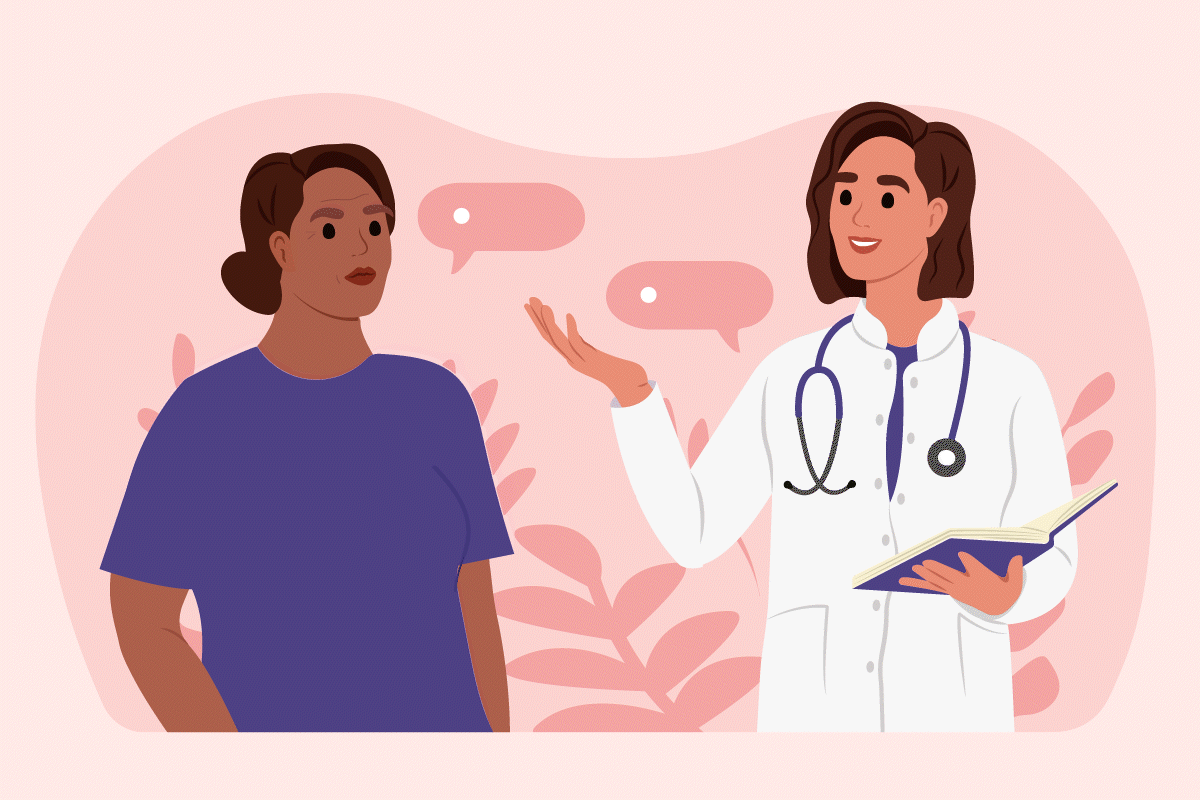 Before scheduling any trip, check with your healthcare provider (HCP) to see if it's safe for you to travel. If you recently had surgery, your doctor may suggest you wait as you continue to get better. Flying and/or sitting for long periods can cause complications such as blood clots, so when you do get the go-ahead, move around as often as you can. If your treatment plan calls for chemotherapy or immunotherapy, you may have side effects such as fatigue, nausea, diarrhea or constipation.
Be prepared by carrying a bag in case you need to vomit, as well as tissues, toilet paper or flushable bathroom wipes. Make sure you find nearby bathrooms before you need one, so you are prepared in case you find yourself needing a bathroom urgently. Bring along anti-nausea medication, anti-diarrheal medication or laxatives if permitted by your HCP.
Chemo can also raise your risk of infections, so:
Wash your hands frequently.
Use hand sanitizer.
Drink bottled water.
Wear a face mask.
Ask your HCP about current guidelines for travel vaccines and how they apply to you. While the Covid vaccine is still suggested for most people and additional vaccines may also be recommended for visiting certain countries, your HCP may prefer that you wait to get any vaccines until you've finished your treatment.
Plan Ahead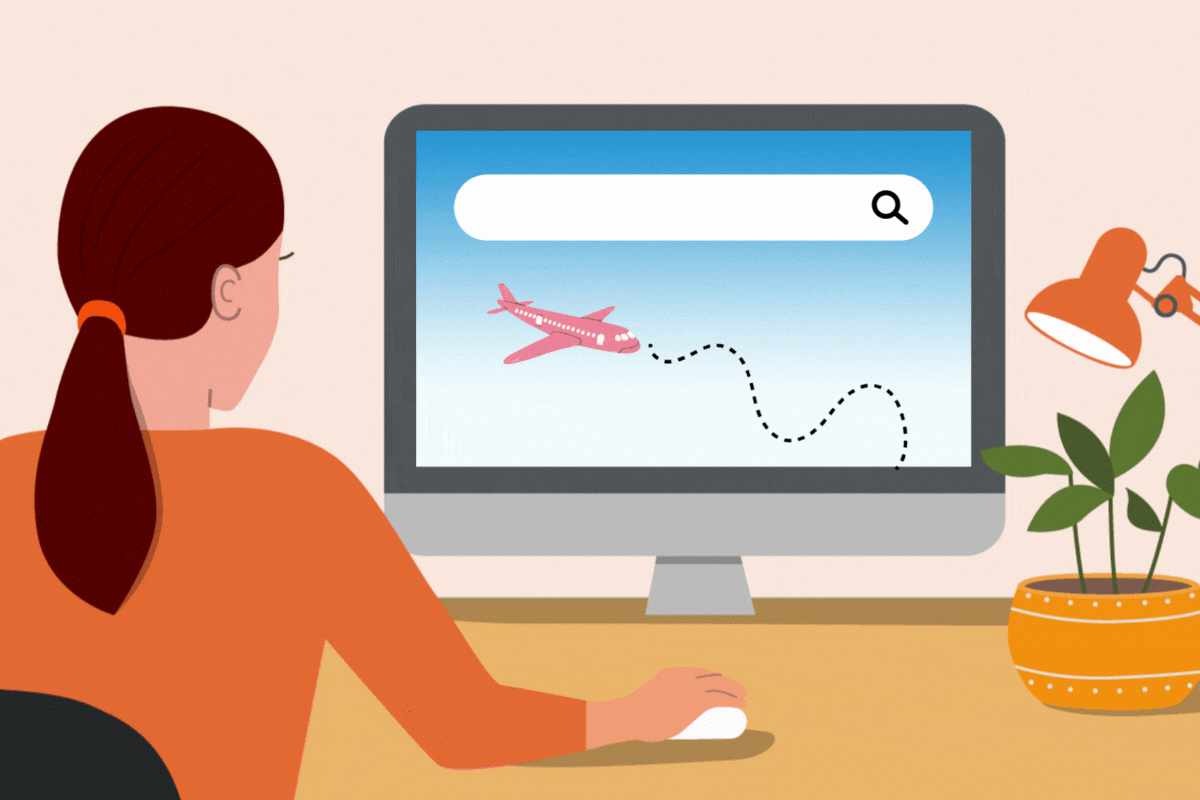 If you're currently being treated, ask your HCP for a letter to let other medical professionals know about your condition and medications in case you need treatment while you're away.
Before traveling, research the local medical care at your destination. Find out where the closest hospitals are and whether your health insurance will cover any needed care while you're traveling. If you're traveling outside the U.S., consider purchasing a travel insurance policy that not only covers missed or canceled flights, but also hospitalizations, out-of-network care and medical evacuation.
Some women have to travel for treatment because they live in healthcare deserts. In this case, organizations like the American Cancer Society or the treatment facility may be able to help set up rides, a place to stay and other travel details. It's also a good idea to talk to the treatment facility before you go about local resources that they may provide or recommend.
Read Life After Diagnosis: Navigating the Thing You Love with Urothelial Bladder Cancer >>
Be Prepared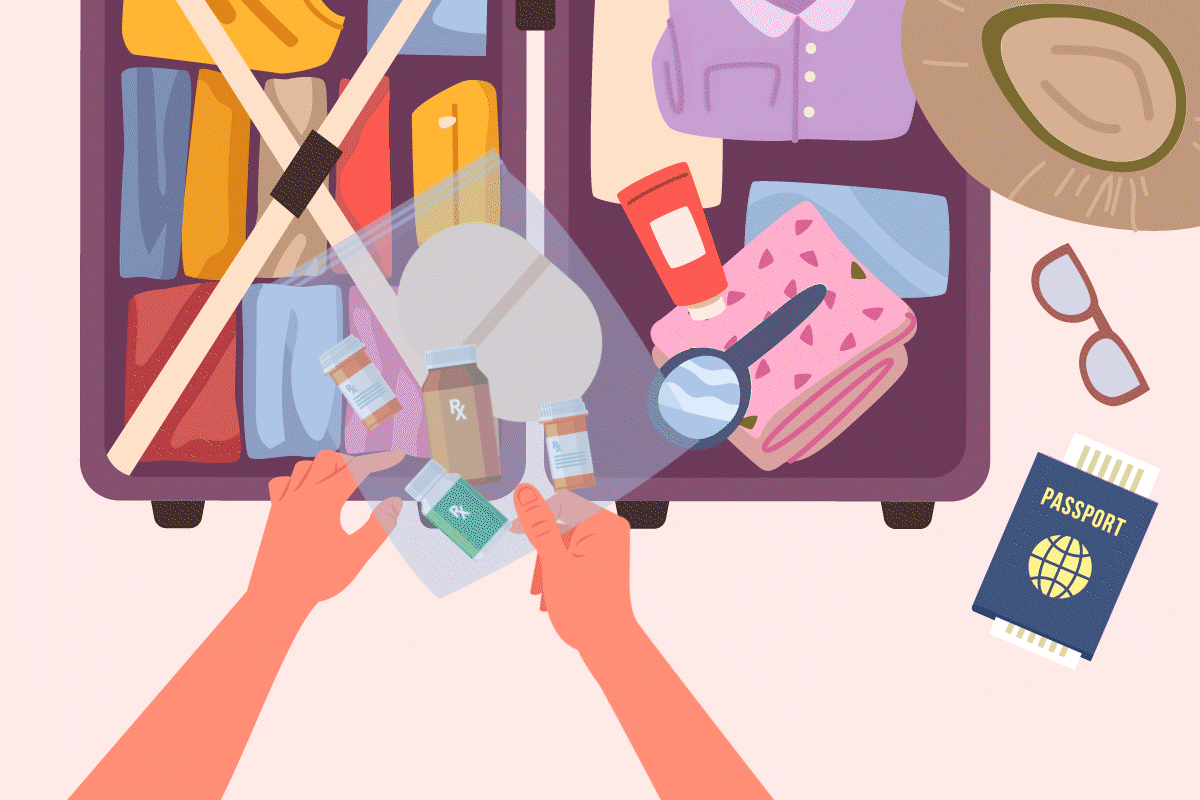 Pack all your medications and ostomy supplies in an accessible carry-on bag so you can get to them easily and you won't have to worry about checked luggage being lost or delayed.
Carry twice as many supplies as you normally use for the amount of time you'll be gone.
Pack extra medications and label them. If possible, use the original prescription labels and original pill bottles. According to TSA regulations, medications and supplies do not have to follow the typical liquids rule.
Pre-cut all cut-to-fit barriers for your ostomy bag at home. The TSA currently allows curved-point scissors with blades shorter than 4 inches to be carried on board, but packing your ostomy scissors in your checked luggage — or not at all — may help avoid delays and additional screening.
Download a TSA Notification Card. The card lets agents know that you're traveling with necessary medical supplies such as syringes, ice packs and sharps containers. The UOAA also offers a travel communication card that lets TSA agents know that you have an ostomy bag. You are not required to show your ostomy bag to agents, although they may ask you to pat yourself down over your clothes and then screen your hands.
You can request a private screening (and a travel companion) and a chair at any time.
If you're traveling to a foreign country, bring all your medical information, written in the appropriate language(s) of your destination(s). The European Ostomy Association provides a dictionary of ostomy terms in 19 languages.
If your medications need to stay cold, use ice packs and a medication travel bag. If you're staying in a hotel, call ahead to request a mini-fridge if the room does not already have one.
Keep a set of clean clothes in your carry-on luggage or in the trunk of your car and carry plastic bags and wet wipes for quick clean-up.
Allow plenty of time at the airport to empty your ostomy bag if needed.
One last piece of advice from Pfueller. "Don't let UBC hold you back. Live the life you want to live."

This resource was created with support from Merck.

Resources
Air Travel Tips from UOAA and the TSA
Traveling During Cancer Treatment
Life After Diagnosis: Navigating the Things You Love with Urothelial Bladder Cancer
Ostomy Basics

From Your Site Articles

Related Articles Around the Web



Credit : Source Post